Just how wrong am I for looking at the picture presented below and thinking it goes something like...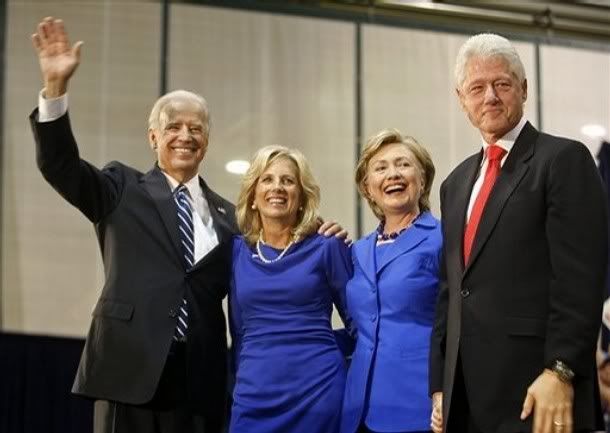 Hillary: Have fun in New York, honey, I'll be staying with the Bidens. All night.
Bill: Goddammit.
Bidens: [triumphant]
To say that
ontd_political
has corrupted me would be an understatement. With medical and automotive bills piling up I've had to eschew all my costly interests such as comics, movies, and donating tuxedos to the homeless. But political irreverence comes FREE.